We are Exporters, Importers, Wholesalers of all Industrial & Home Electrical, Hardware & Safety Products.
Due to recent considerable technological advancements, the electrical industry is continuously expanding. An ISO 9001:2000 certified company was established in 2020 to provide cutting-edge products to the electrical industry. We, Noor Electrical & Engineering Works
operate as a wholesaler and trader to offer a range of electrical products. Once a product is purchased from a top market seller, we ensure it is thoroughly tested. In addition, we consistently serve consumers with respect and integrity.
We are a certified distributor for Pressfit, V3 Tools, and Global Premium Rubber Mat. Our company offers solutions and products in Low Voltage Electrical Automation and Switchgear. We are a professionally managed business with strong technical capabilities.
We offer full technical assistance for the whole spectrum of products we market, including product selection, applications support, commissioning, after-sales service, and installation. To ensure off-the-shelf deliveries, we maintain sizable inventories.
In the area of instrumentation and automation, we offer commercially feasible solutions. We strive to advance and succeed in the distribution and logistics of high-quality products in the electrical, instrumentation and automation fields.
We offer products and solutions in Low Voltage Electrical Switchgear, Automation, Energy Management, and Motors. We are a well-managed business with superior technological talents.
Product Range
Cable Jointing Kits, Indoor Jointing kit, Outdoor Jointing kit, Straight Through Jointing kit
Casing Caping, Trucking, P.V.C. Conduit Pipe, etc.
Earthing, Lighting Arrester, Copper Strips, Etc.
Electric Mats, Insulating Mats, Hydraulic Hoses, Rubber Sheets, PVC Water Stopper, etc.
Electrical Wires
Hand Tools, Screw Drivers, Pliers, Steel Files, Drill Bits, Etc.
HRC Fuses, Holders, etc.
Industrial Extension Boards
Machine Tools, Machine Screw Drivers, Drills, Hammer Drills, Etc.
MS, Copper & PG Glands, Aluminium & Copper Lugs, Aluminium & Copper Braided Wires Etc.
Multiple power connectors in a large number of combinations
Nuts, Bolts, screws, Washer, SS MS Brass, etc.
Switch Gears & Industrial Sockets
Terminal Block, End Plate, Stopper, Splicing Connector, etc.
Water Proof, Weather Proof, Shock Proof, IP 66/67 Junction Boxes Etc.
In 2018, we began selling electrical switchgear, power electronics equipment, and related items. Our highly skilled team offers total support for the products we offer.


Our Future Plans
The long-term performance of a business is largely determined by its future plans. Our company is certainly able to grow in the market thanks to a number of essential future plans which includes elements like the following:
To get our products from reputable, trustworthy vendors and to put them through the necessary testing from our end.
To focus on carefully managing our expenditures so that our business can continue expanding for a long time.
To get a clear understanding about the demands of customers and meet them with the most viable solutions.
To uphold moral business principles whenever conducting business with the customers.
Customer Satisfaction
Customer satisfaction has always been first on our list of priorities since we are dedicated to it. The moment a customer places an order with us, we start working to earn their satisfaction. Customers who have procured products from us, including Elmex Kut 2.5 Terminal Block, WAGO 221 3 Way Compact Splicing Connector, WAGO 221 2 Way Compact Splicing Connector, Surya Neo LED Bulb, among others, have all commended us for their excellent quality and reasonable prices. We also make sure that the prices of our goods are always completely in the advantage of customers. Additionally, we adhere to moral business principles when providing customer service.
Our Warehouse
For orderly storing the procured products in our facilities, we have a proper warehouse. We have a team of highly trained and skillful experts that ensure that all the products sourced from the vendors are stored securely in the warehouse and delivered promptly to customers when the demand arises.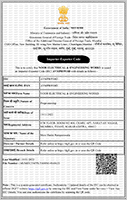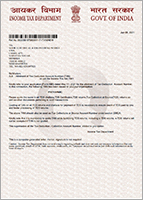 Get in touch with us